Days in LG Electronics
Are you one of guys in the photos, or were you once working with me in LGE?


---

Limo Team at Hyundai Sungwoo Ski Resort,
Celebrating Our Wonderful Prototype of a LiMo Type I Smartphone (December 14, 2007)
- Kim Eunae, Sohn Hyeonkyung, Choi Wonki, Me, Kim Jitae, Lee Kihyung,
- Lee Kibeom, Jung Juyoung, Doh Hyuntaek, Jo Youlje
---

My international team at Gasan MC R&D Center, LG Electronics, Inc.
---

At Some Restaurant near Gasan Digital Complex Station (or Garibong Station,
the name which I like more!)
---

Me drunken at Mt. Samsung for LGE to beat (March 22, 2008)
(The name of the mountain is really as it is!)
---

Doh Hyuntaek and Shim Cheolhui, looking full of joy (July 28, 2009).
---

- Kim Jitae and Jung Yunjung. Hey, Don't pretend to be so serious! (July 28, 2009)
---

Jo Yulje and Lee Junho, Happily fighting with each other. (July 28, 2009)

---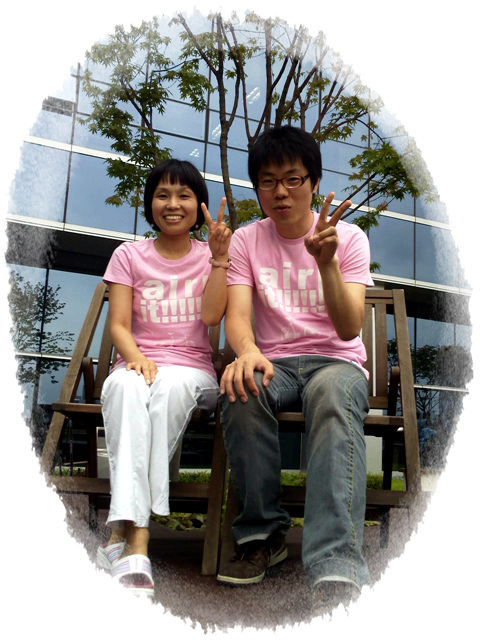 Park Miok and Lee Hyungseung with victory signs (July 28, 2009)
---

Ye Ujun and Lee Jeongho, Friendly with each other? :) (July 27, 2009)
---

My Profile Photo, don't you remember? (April 26, 2006)
---